Tiitan Touch Board
"Setan Touchboard" is an application that provides software keyboard and mouse pad functions for Windows tablet devices. You can perform key input that cannot be done with an OS standard keyboard alone, and mouse operations that require detailed operation by touch operation. You can also freely set the key placement to your liking.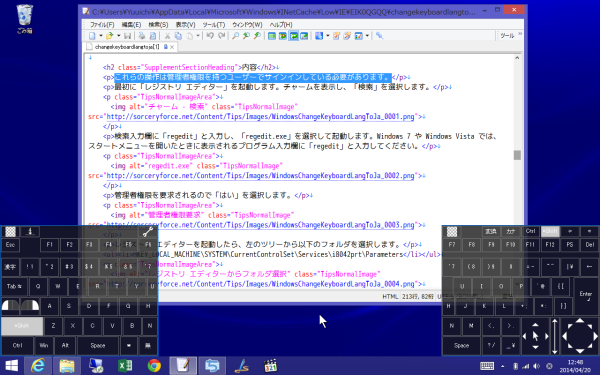 概要・機能紹介
「ちーたんタッチボード」がどういったアプリなのか、またどういった機能を持っているかについて説明します。
Operating environment
The operating environment of the "100000000000000000000000000000000000
Download
You can download "1-tank touchboard".
用語
「ちーたんタッチボード」で使用されている用語について説明しています。
使い方
「ちーたんタッチボード」の使い方について記載しています。
ボード作成 Excel ツールの使い方
「ボード作成 Excel ツール」の使い方について説明しています。
Q&A
「ちーたんタッチボード」の使い方などについての疑問を Q&A 形式で回答しています。
ファイル定義
「ちーたんタッチボード」で使用されているファイルの定義について説明しています。
更新履歴
「ちーたんタッチボード」の更新履歴を載せています。
記事掲載・紹介など
外部サイトや雑誌などで「ちーたんタッチボード」についての記事の掲載や紹介などをしていただいたものを載せています。