Tohoku Earthquake March 14, 2011 Photo Summary
Since the Tohoku Earthquake occurred, the situation of the damage and the subsequent impact were recorded in the photo. Since the influence of the earthquake has calmed down to some extent, I tried to upload the photos I took so far. Because it was taken by individuals, there is quite a variation, but I would be happy if I could tell some of the effects of the earthquake.
【2011/03/14】
Monday. It's a work day, but I ignored it. It was sunny and the temperature was high and it was a comfortable day. I went there because it was said that a bakery was doing nearby.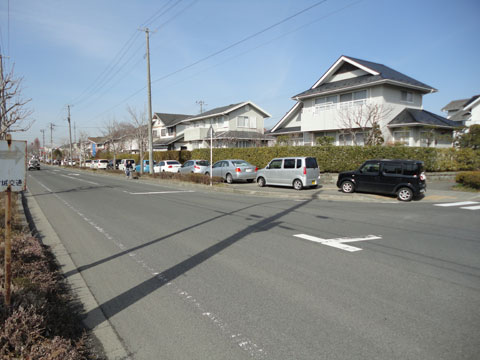 【9:25】
After I left home and went on for a while, I found a line with a car. Moreover, everything is stopped in "Sidewalk" for some reason.
【9:32】
At the end of the car line was a gas station "ENEOS". Everyone seems to be lining up to buy gasoline. However, it seemed not to sell it to other than emergency vehicles because of the lack of gasoline supply. I don't know how long I'll wait.
【9:35】
Nearby 7-Eleven. The goods seem to have disappeared yesterday. I don't know when it will open. Anyway, you can see that the supply has stopped.
【9:38】
It is a bridge near Grandi 21. The ground is in the way. I don't think the bridge will fall, but it may need reinforcement.
【9:42】
Daily YAMAZAKI near Grandi 21. It's completely closed here, too. After the earthquake, convenience stores will be closed.
【9:42】
It is a bread studio "Basede". There were already people lined up. Since there are few open shops, there are always people lined up in the open stores. Even if there is no damage, you have to get food and water.
【10:25】
When I looked at the parking lot while I was in line, there were a lot of tank lorries stopped. I wonder what I'm going to do and where I'm going.
【10:35】
Dog.
【10:38】
I lined up for an hour and finally came near the entrance. I didn't take the picture inside, but I bought some bread.
【11:14】
on the way back. The other side of the bridge is also in the dead.
【11:20】
On the way back, when I saw ENEOS, the opposite driveway was lined up with cars. How long do you wait?