El Freina
This software is a 3D model animation software that can make 3D model data take various poses and add movement in real time.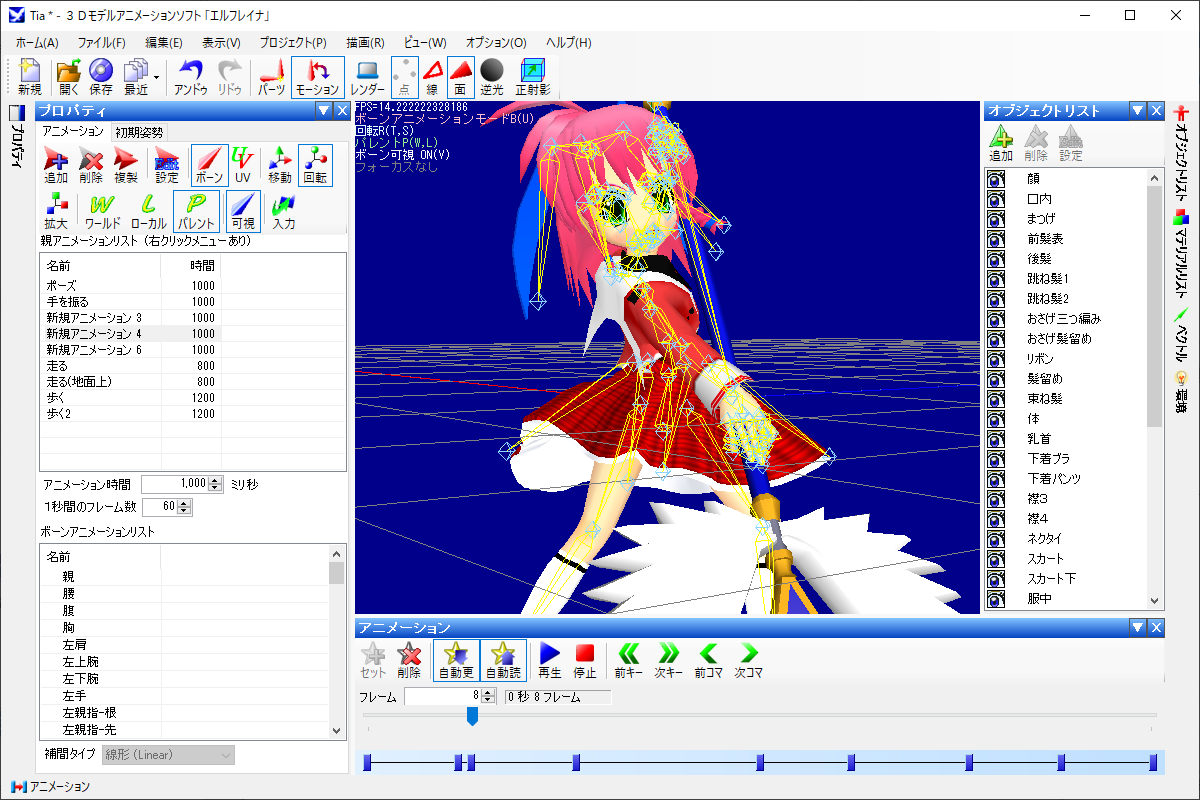 Overview
Learn what kind of app El Freina is and what features it has.
Operating environment
Describes the operating environment of Elfreina.
Download
You can download ElFreina.
Version up history
The update history of "El Freina" is recorded.
Q&A
「エルフレイナ」の使い方などについての疑問を Q&A 形式で回答しています。
About purchasing the share version
Learn how to buy a share version.
Free version limitations
It explains the limitations of the free version.
Publication, introduction, etc.
It contains articles and introductions about ElFrena on external sites and magazines.
Format
Describes the definition of the files used in Elfrina.
Sample data
Sample data that can be used in Elfreina is distributed.
Online manuals
This is the online manual for "El Freina".