Lastile
Page update date :

Page creation date :
Checklist management software "Raster" is software that can list various check items in daily life and work processes, check according to the application, and print the list.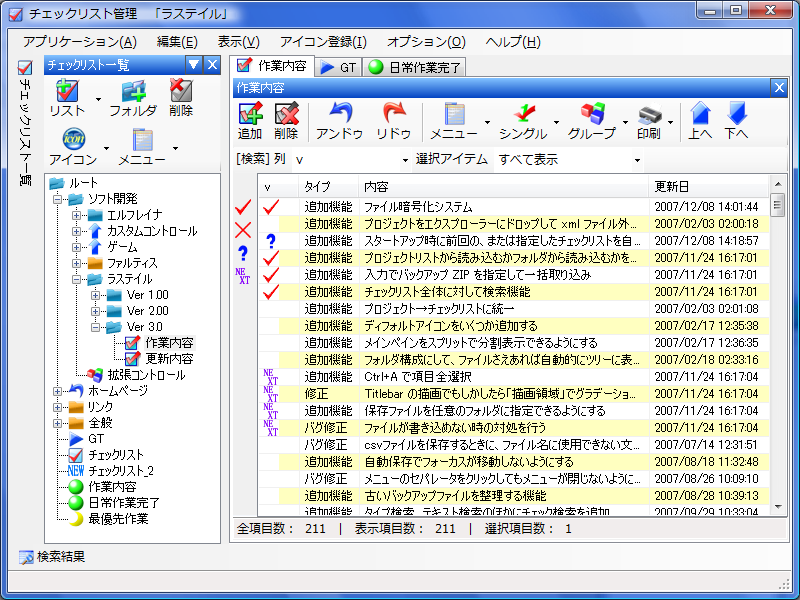 Overview
Learn what kind of app "Rastil" is and what features it has.
Introducing new features
Learn about the features added in the version upgrade.
Operating environment
The operating environment of "Raster" is described.
Download
You can download "Rastil".
Install/Uninstall
Learn how to install and uninstall Rastil.
Version up history
The update history of "Rastil" is recorded.
Publications, introductions, etc.
We have posted articles about "Rastil" on external sites and magazines.
Q&A
「ラステイル」の使い方などについての疑問を Q&A 形式で回答しています。
Bug report
Includes bug information for each version and solutions.
オンラインヘルプ
「ラステイル」のオンラインマニュアルです。